INVESTIGATION: Does Kylie Jenner or Kim Kardashian Own Any Furniture?
After extensive investigation, we have strong reason to believe neither television personality Kim Kardashian nor cosmetics executive Kylie Jenner have invested in furniture. Our report suggests they may rent furniture, but based on a deep analysis, there is no evidence they actually enjoy furniture or are aware of its intended functionality. Life without furniture could be comparable to living in squalor, and with little or no physical stimulation, this reality could negatively affect childhood development for the Kardashian (Saint, North) and Jenner/Webster (Stormi) children.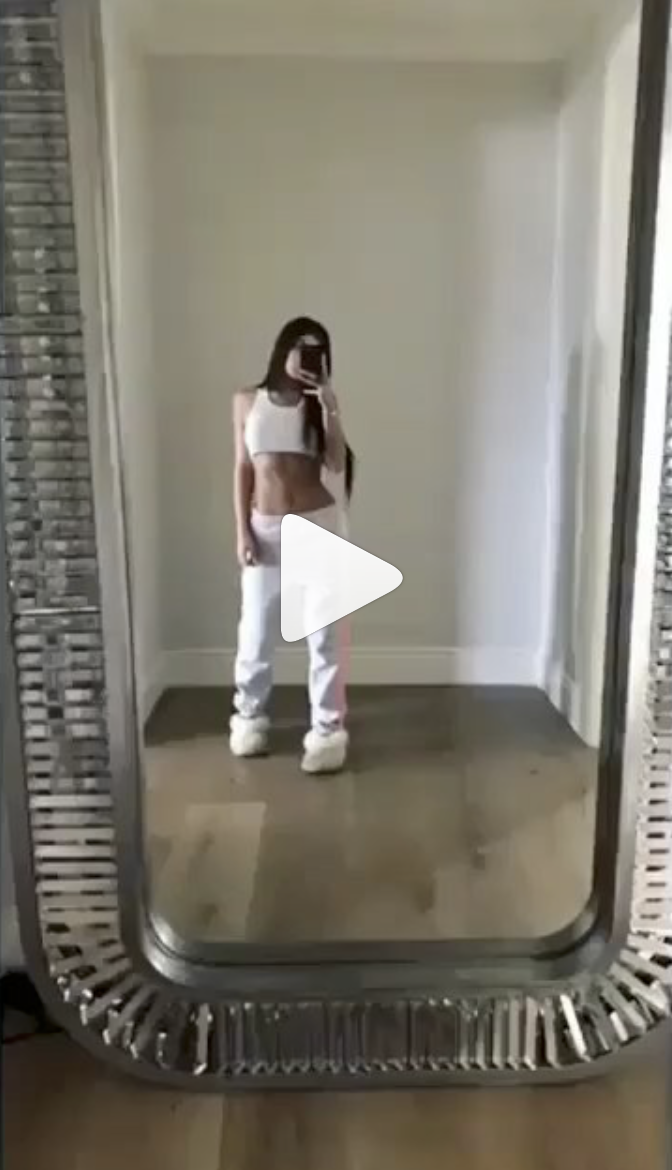 Screenshot from a video is alarming in its hopeless and spare environment.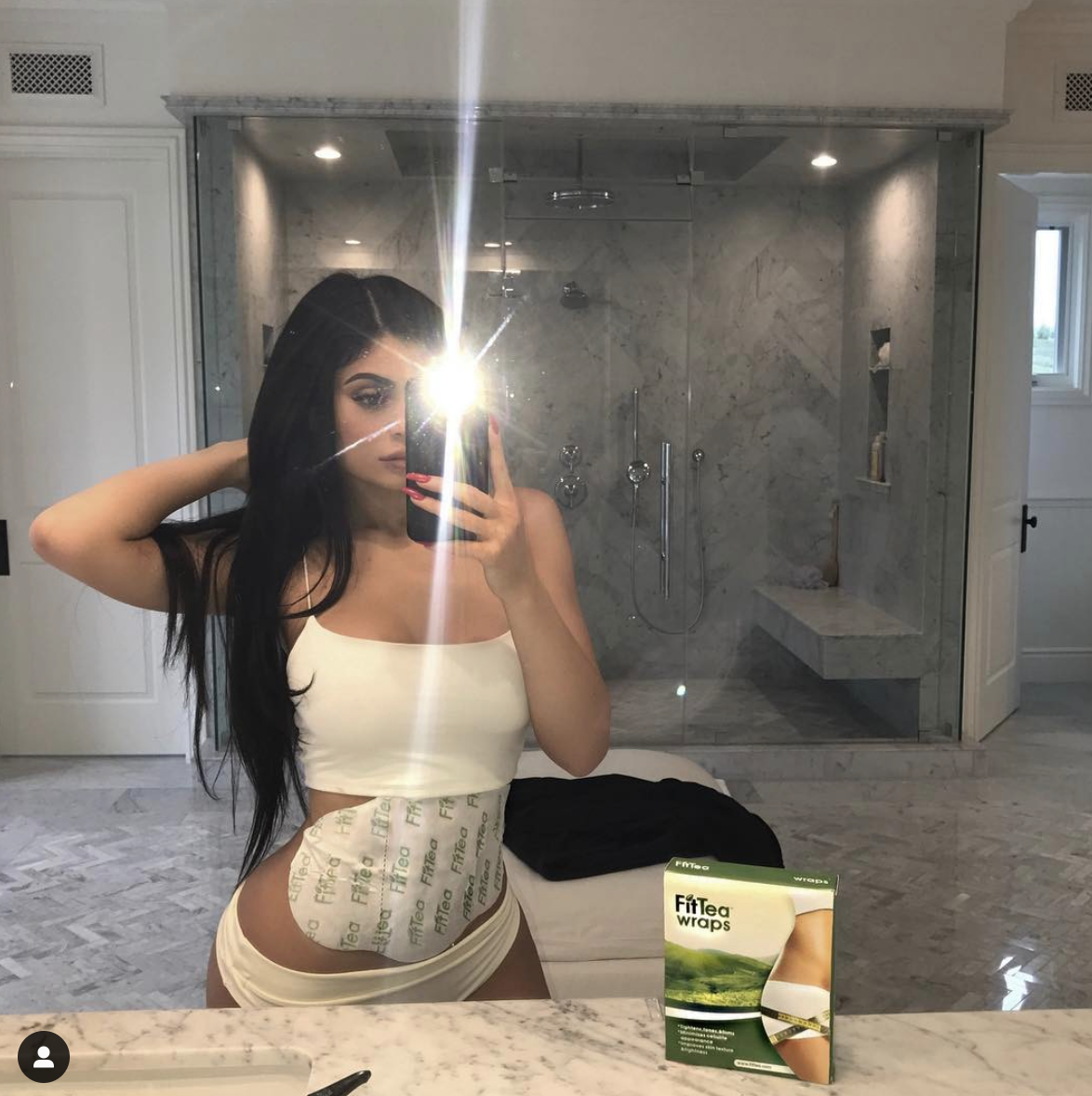 Background: barely furnished bathroom; appears never used
Foreground: Kylie Jenner advertising FitTea.
Completely empty room occupied by Kylie Jenner
Barely furnished room, nowhere to sit.

Chronically sitting on the floor
In our extensive observations, we found Kylie Jenner sat on the floor for more than a third of her instagram photos taken at home, suggesting a distinctive lack of suitable seating vehicles such as:
sofas

settees

divans

daybeds

couches

poufs,

ottomans

chairs
Take a look at the damning proof that Kylie Jenner and Kim Kardashian have no furniture, don't know how to use furniture, or don't like furniture:

What about that recent Architectural Digest Shoot?
Kylie Jenner has never shared any photos from rooms that resemble this one featured in Architectural Digest.
There is simply no compelling evidence that Kylie Jenner actually occupies the space that was used in the Architectural Digest shoot. It is easy to rent space and hire an interior designer or set stylist for a day. The Architectural Digest shoot is a protective effort deployed to fend off suspicions that Kylie Jenner doesn't like furniture and doesn't own any. We also know no one really lives in the house used in the Architectural Digest shoot because the dining table had curved edges. Can you imagine the food disasters from one of the kids eating at a curved table? We're not convinced.
Eye of the Storm(i)
Here we have the beautiful Stormi, but take a look at the curiously spare room behind this charming flower installation. No matter how you slice it, flower installations are not furniture.

Kardashian Obsession with Flower Installations as Furniture.
Surely one of the most alarming aspects of this is the chronic use of elaborate flower installations in lieu of furniture. We're not in the business of telling people what to spend money on, but we've found that thew Kardashians spend far more on elaborate flower installations than furniture.

With no logs on the fire and not a viable seating option in sight beyond a piano bench, is this appropriate decoration for a home with children?
To regard those tan objects as "seating" calls for a stretch of the imagination. Note the elaborate floral arrangement.
Heartbreakingly spare expression of home life by the furniture-less Kardashian family.
Perhaps no one told them how to furnish a home.
Erring on the side of mere ignorance and lack of knowledge, I would happily give the Kardashian and Jenner families a brief tutorial and history of home furnishings. It seems there is an occasional attempt at furnishing spaces, but they are not always exactly right. Perhaps education and awareness is the answer.
Kylie Jenner's dog enjoying a completely empty room. Beautiful lighting simply doesn't constitute as furniture.
Perhaps we're interpreting this improperly. Maybe, we love what happened here. Maybe the Kardashian and Jenners are lightyears ahead of interior designers- opting for Steve Jobs-esque barren comfort, depending on lighting and a good air conditioning system to support home life. Are we opposed? Not necessarily. We're just curious.
Kim Kardashian with unknown guest in a long (empty) hallway.
Suede daybed in a bathroom… close but no cigar.
Barren bathroom. There is also no discernible shower barrier/shower curtain or any mechanism suggesting containment of water.
Completely over-designed and uncomfortable/unusable chair, but a chair nonetheless.
Desolate and similar to the decoration in Osama Bin Laden's last compound, but visible furniture arranged in a logical way.
Barely furnished living room, cups of yogurt or hummus on the floor in the background suggest lack of table.
A bed, but no dresser or armoire.
Bed but no dresser, armoire, or side tables.


Alternative: they all share furniture
Khloe and Kourtney famously shared a Mercedes-Benz S63 AMG. And the frequency of a certain sectional white sofa and white piano appearing in random Kardashian/Jenner homes is alarming. It is entirely possible the whole of the Kardashian/Jenner empire share about one dozen pieces of art and furniture.
(Left to right, each line) White sofa, white sofa, ottoman portion of the white sofa, white sofa, Kim on the white sofa.